Rooted in Stockholm and Kalmar, GoJo Advokatbyrå provides business law advice to companies and enterprises all over Sweden.
GoJo Advokatbyrå gives legal advice and assistance in all areas of business law, with particular focus on dispute resolution, public procurement law, contract law and regulatory issues.
As an independent law firm with an extensive network, GoJo Advokatbyrå can offer consultation with leading experts in Sweden and abroad within every possible aspect of law. If and when needed, such cooperation is tailored to each situation, ensuring the best and most cost effective solution for the client.

GoJo Advokatbyrå primarily assists small and midsized businesses who turn outside for legal advice, but is also consulted by in-house legal departments of large corporations.
Göran Johansson has twenty years of experience from private law practice. He worked for nine years at one of Sweden's leading business law firms (Gernandt & Danielsson, www.gda.se). The next four years he spent as in-house counsel with Telenor Sverige AB (www.telenor.se), in charge of their regulatory disputes and proceedings. Subsequently, he worked five years at the Stockholm office of one of the world's largest international law firms (Eversheds, www.eversheds.com).
Göran Johansson's experience covers most types of matters handled at a business law firm. He primarily focuses on dispute resolution, public procurement, contract law and regulatory issues.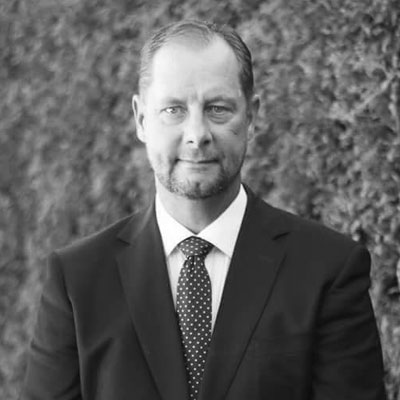 Disputes handled by Göran Johansson cover a broad legal spectrum including public procurement, the Electronic Communications Act, (termination fees, access, SMP-assessments and more), share purchase agreements, insurance brokerage, redemption of minority shares, employees' agency issues, construction law, penalty interest issues, credit insurance, building permits, shareholders agreements and co-ownership agreements.
In his new role, Göran Johansson is looking forward to maintaining and building long term relationships with clients, providing first class and cost efficient advice by making use of his broad experience and large network of experts.
Career
GoJo Advokatbyrå 2016-
Eversheds Stockholm 2011-2016
Telenor Sverige 2006-2011
Gernandt & Danielsson 1997-2006
Nordea Koncernstab Juridik (secondment) 2000
Helsingborgs tingsrätt 1995-1997
phone: +46 (0) 8 36 20 50
mob: +46 (0) 70 286 35 63
goran@gojoadvokat.se
org. No. 559073-0635